FPS DNA-Based Grape Varietal Identification Service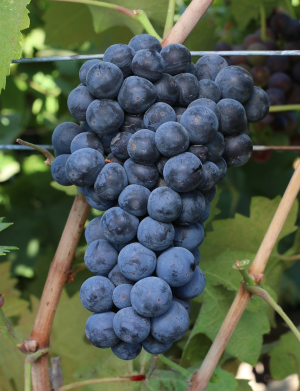 Jerry Dangl manager, Plant Identification Lab
Foundation Plant Services
(530) 752-7540
[email protected]
Foundation Plant Services offers DNA-based grape variety identification on a fee-for-service basis. Using "DNA Fingerprinting" technology, varieties are identified by comparing the DNA profile of the client's sample to Foundation Plant Services' Grape DNA Identification Reference Database, which contains DNA profiles of varieties from the major grape growing regions around the world and includes wine, table, raisin, hybrid and rootstock varieties. The service is available to both domestic and international clients. The service does not distinguish between bud-sports (somatic mutations, clones) within a given variety.
Dried young leaves are the standard sample. Sample collection materials are provided as part of the service. Results are typically ready in three to four weeks. An invoice will be sent with the results after testing is completed.
Price: 1-5 samples $410 per sample
6 or more samples $300 per sample
NON-STANDARD SAMPLE TYPES
Plant variety can also be identified using other parts of the plant such as the fruit or dormant cuttings, allowing testing in any season. There is a $50 per sample surcharge for all international samples and all sample types other than leaves dried using our standard protocol. Collection instructions for non-standard sample types are provided case-by-case.
Request DNA-Based Variety Identification Service
Send an EMAIL to

[email protected]
Provide:
Name and address for shipping collection materials and instructions
The number of plants to be tested
Background regarding the plants to be tested and the issue to be resolved
We will send an e-mail confirmation, instructions and collection material.
Instructions To Submit Samples for DNA-Based Variety Identification